Welcome to the Hellenic Aikido Association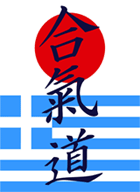 Hellenic Aikido Association is officially recognized by the AIKIKAI FOUNDATION, Aikido World Headquarters and uses the Fukushinkan Dojo as its headquarters. Fukushinkan Dojo is one of the largest dojo's in Greece and among the largest and most modern dojo's in Europe. Since its establishment in 1997 the Association has recorded more than 1500 members and has hosted numerous events and more than 50 recognized Aikido instructors. The total number of awarded black belts by the Fukushinkan Dojo signifies the high level of work and training in the art of Aikido.
We hope that this site will serve as an information point not only for the Assosiation's activities but for Aikido in general. In the site's pages you can find information regarding Aikido, its founders and their history and various material which can be used to better understand its philosophy.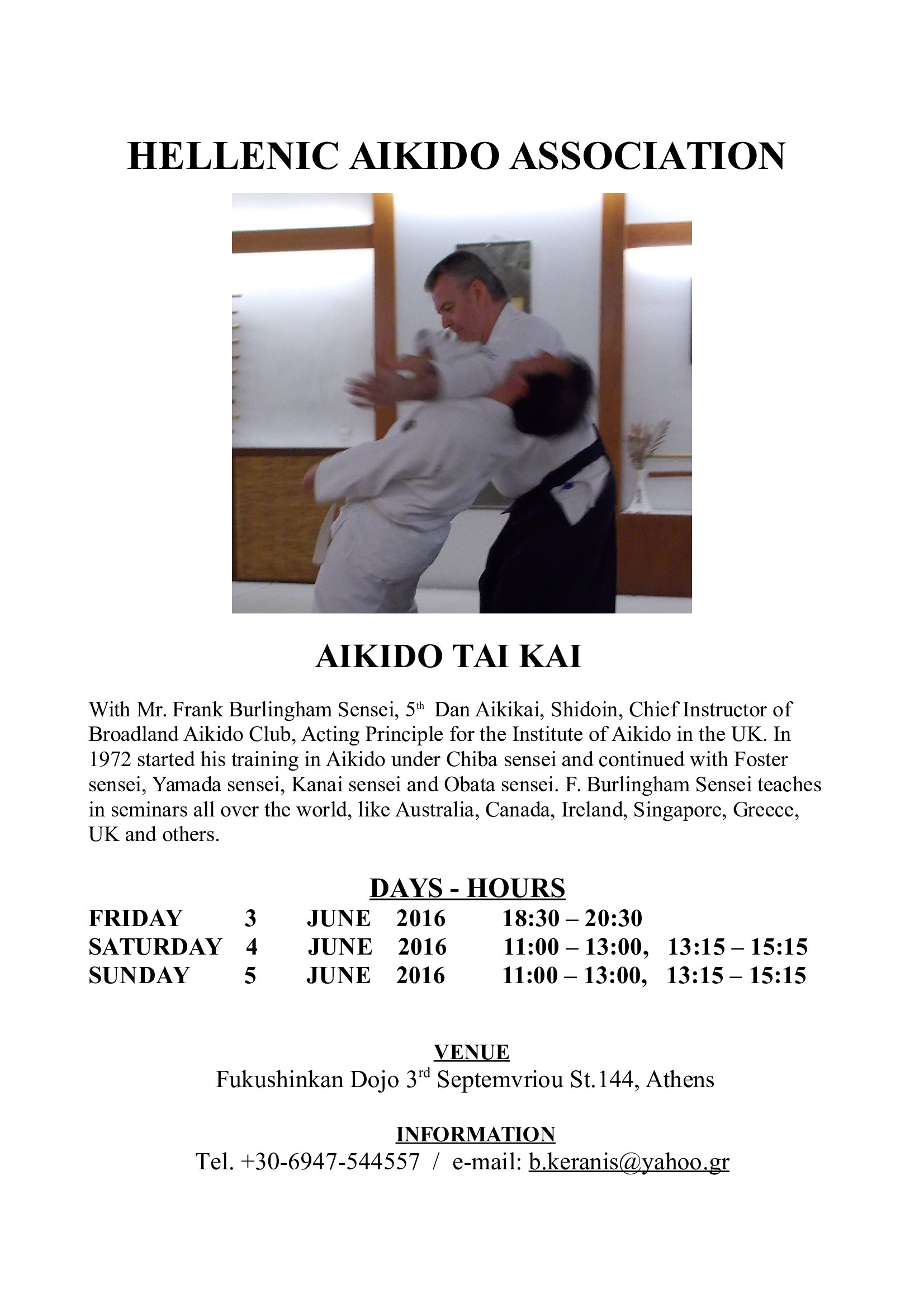 Aikido Tai Kai
Hellenic Aikido Assosiation organizes a seminar with Mr. Frank Burlingham Sensei, Shidoin, 5o Dan Aikikai, Chief Instructor of the Broadland Aikido and Senior Member of the Ιnstitute of Aikido UK. The event will take place in Fukushinkan Dojo starting from June 3 to 5. For more info click on the event's poster.
Recognition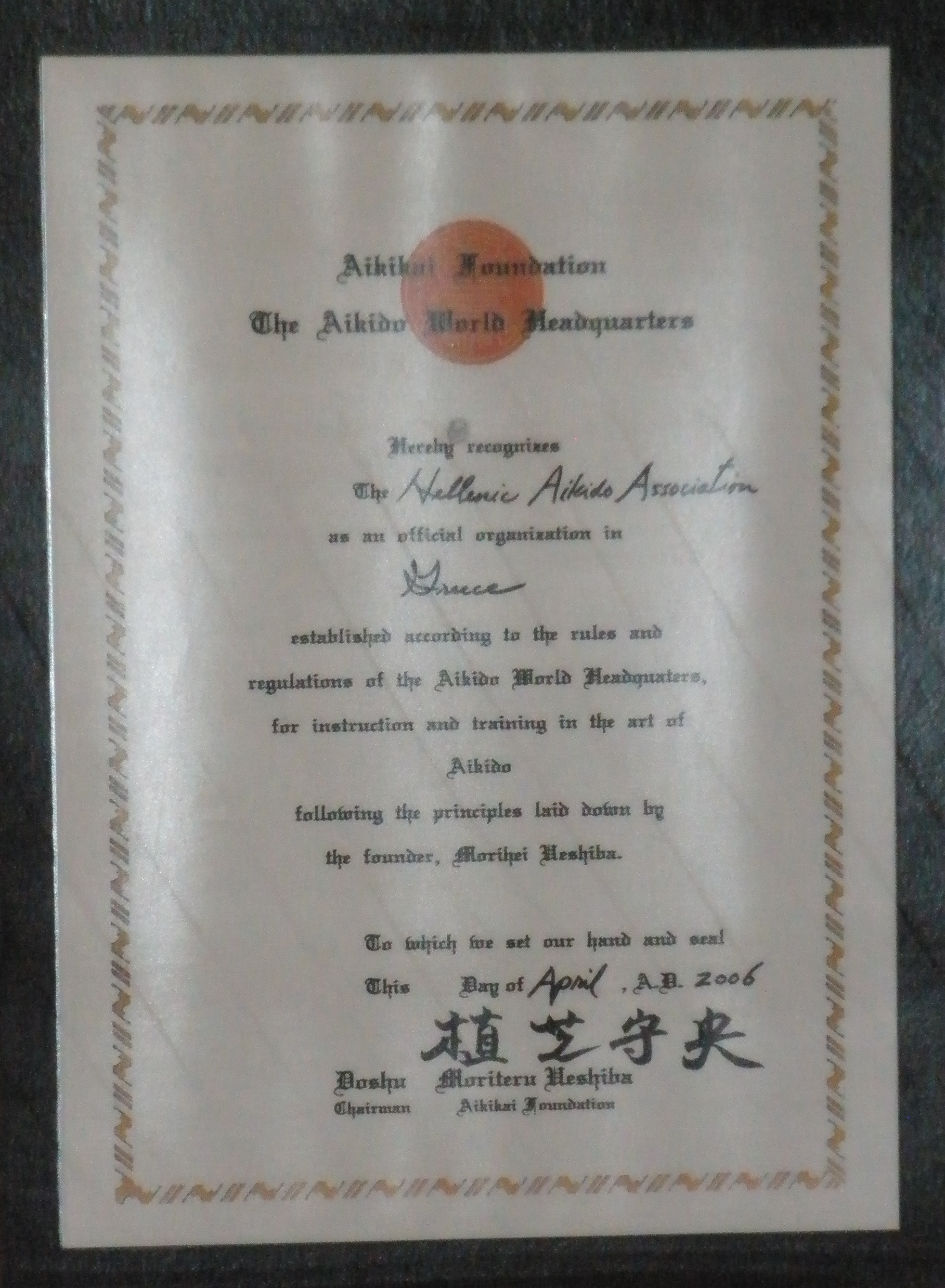 Τhe Hellenic Aikido Association is officially recognised as a qualified Aikido organisation by the Aikikai Foundation Aikido World Headquarters Tokyo Japan. This recognition enables the Hellenic Aikido Association to obtain internationally registered and recognised ranks and titles for qualified students.