Fukushinkan Dojo
Home of the Hellenic Aikido Association, Fukushinkan Dojo is housed in an 250 square meters area. A 155 square meter mat (tatami) in an area without any obstacles allows more than 80 aikidokas to train simultaneously. The mat is cleaned and sanitized in regular intervals using biological methods ensuring the hygiene of the room.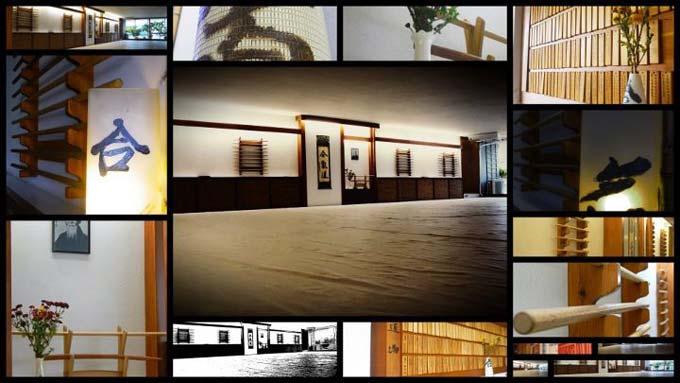 The dojo is air conditioned by 2 heavy duty air condition units providing the best possible training conditions for the aikidokas at all times

Personal lockers are available for each aikidoka to store his/her personal belongings and their training equipment (hakama etc). Seperate dressing rooms ,showers and bathrooms are the aikidokas disposal.

A First Aid Station room is available in the dojo as well as a reception desk,a waiting room and a private room for guest instructors.

A parking station is available at the ground floor of the building.